A. Barton Hinkle on Schools Using New Technology to Track Kids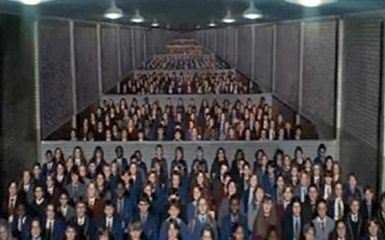 Students in America's larger schools sometimes feel like cattle. Now officials are starting to treat them that way.
The other day a Texas judge slapped a temporary restraining on the Northside Independent School District. The district had moved to kick Andrea Hernandez out of her high school, the John Jay Science and Engineering Academy, because she wouldn't wear an RFID tag.
RFID stands for Radio Frequency Identification. The USDA started providing RFID ear tags to cattlemen a few years ago, the better to implement its National Animal Identification System. That program's purpose is to track the movement of sick animals to contain the spread of disease, writes A. Barton Hinkle.