Kurt Loder on the Odd Fate of The Rolling Stones' Rawest Documentary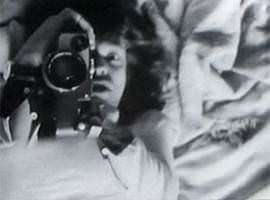 It must say something about something that Cocksucker Blues, the Rolling Stones' never-released 1972 tour documentary, which has existed mainly as a salacious rumor for 40 years, was screened at New York's Museum of Modern Art on Thursday night, as part of a Stones film retrospective.
Bootlegged bits of the movie have surfaced over the years, and the whole thing was illicitly posted a few months back on YouTube, where it looks cruddy. "So at MoMA," writes Kurt Loder, "I was expecting vintage junk. But seeing the picture on a big screen was, it must be said, a revelation."