Matt Welch on Obama's Free Speech Retreat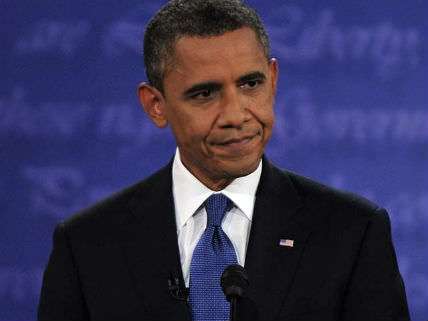 On the 11th anniversary of the September 11 attacks, scores of men armed with rocket propellers, hand grenades, and automatic rifles assaulted two separate U.S. diplomatic buildings in Benghazi, Libya, for more than four hours, killing Ambassador Christopher Stevens and three other Americans. Despite clear evidence of planning and the symbolism of September 11, officials in Barack Obama's White House spent the next week blaming the attacks on a crude, straight-to-YouTube trailer for an anti-Islam movie called Innocence of Muslims, made by an ex-convict living in Cerritos, California.
Even more damaging than the White House's blame-shifting spin was the notion, reinforced by President Obama, that a single piece of bad art in California could "spark" violence in more than 20 countries. It's an inapt metaphor, writes Editor in Chief Matt Welch, giving the mistaken impression that the arsonist is not the one lighting the match but rather the one who allegedly makes the pyromaniac angry. Such confusion of responsibility is materially eroding our ability to speak freely, while providing an incentive for those who wish to attack us into silence.