A.M. Links: Last Full Day of Campaigning, Nor'easter Could Be Sandy's Followup, OECD Chief Wants G20 to Pressure U.S., Elizabeth Warren Feeling Optimistic, Asteroids Could Be Key to Life, Chinese Premier Wants Plan For Euro Crisis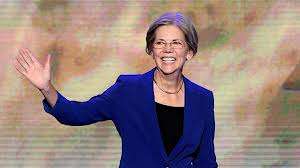 Obama and Romney are spending their last full day of campaigning in swing states. It'll be over soon, Abbey. We know how you feel.
A nor'easter could bring more disruption to the region already hit by Sandy. Nearly one million are without power in New Jersey as temperatures drop.
OECD Chief José Ángel Gurría wants G20 nations to pressure the U.S. into addressing the looming fiscal cliff. Hasn't anyone told him Congress is already aware of the issue?
Elizabeth Warren is feeling optimistic about tomorrow. Massachusetts could soon be celebrating its first female/Cherokee senator.
If we want to find life outside of the solar system we would do well to look for star systems with asteroid belts, according to astronomers at the University of Colorado in Boulder. Looks like evolution goes quicker in environments with rapid and abrupt changes.
Wen Jiabao has told a summit of Asian and European leaders that a clear and reliable plan is needed to solve the European debt crisis. Evidently some don't think endless bailouts and borrowing constitute a clear and reliable plan.
Have a news tip for us? Send it to: 24_7@reason.com
The updated Reason app for Apple and Android now includes Reason 24/7!
Don't forget to sign up for Reason's daily AM/PM updates for more content.