Greg Beato on Bringing Back the Flophouse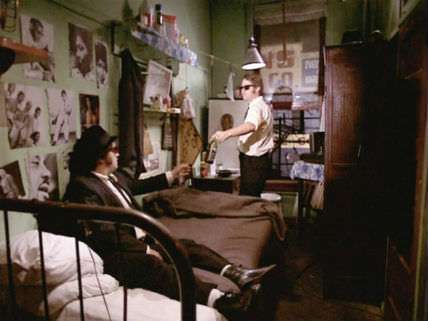 "New York City's housing codes have not kept up with its changing population, and currently do not allow an entire building of micro-units," declared a press release issued by Mayor Michael Bloomberg's office in July. Not to worry; the mayor has a plan: Developers have been invited to submit proposals for new residential construction on a Manhattan parking lot owned by the city. For this particular project, the city will waive zoning regulations that require all new apartments be at least 400 square feet. The new development will consist mainly of "micro-units"â€"studio apartments that combine general living space, a kitchenette, and a bathroom into a total footprint of just 275 to 300 square feet.
In the days before extensive housing codes and zoning laws, observes Greg Beato, when developers had relatively free rein to meet the needs of the market, New York City's housing stock, like those of many other metropolitan centers in the U.S., was far more diverse. If we want to revolutionize housing for today's singles, Beato writes, we should look to the past.