A.M. Links: Ryan Rallies Supporters in Iowa, Bomb in Damascus Kills 13, Japanese Exports to China Drop, Lebanese Intelligence Chief Funeral Ends in Violence, TSA Moving Scanners From Major Airports, Maoists Move to Save Xilai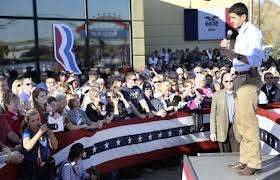 Have a news tip for us? Send it to: 24_7@reason.com.
The updated Reason app for Apple and Android now includes Reason 24/7!
Follow us on Facebook and Twitter, and don't forget to sign up for Reason's daily AM/PM updates for more content.