A.M. Links: Clinton Takes Responsibility for Benghazi Fiasco, Karadzic Wants to Be Rewarded, Cameron Urges Israel to Not Attack Iran, South Dakota Has First Execution in Years, Another Arrest For Facebook Rant, Farrakhan Offers Obama Debate Advice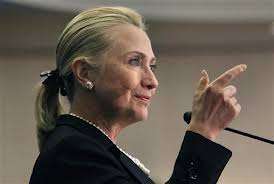 Follow Reason on Twitter and like us on Facebook. You can also get the top stories mailed to you—sign up here.
Have a news tip? Send it to us!