A.M. Links: Former Senator Specter Dead, Americans With Nobel Prize in Economics, Pakistani Girl Shot By Taliban in UK for Treatment, Houston a Cash Cow For Obama and Romney, Endeavor Reaches its Final Destination, Bernanke Defends Easy Money Policy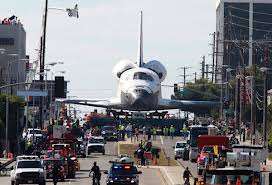 Follow Reason on Twitter and like us on Facebook. You can also get the top stories mailed to you—sign up here.
Have a news tip? Send it to us!