A.M. Links: Romney and Ryan Give Thoughts on the Middle East, Taiwanese and Japanese Ships Fire Water Cannons at Each Other, Replacement Refs Continue to Frustrate Fans, Israeli Diplomats Walk Out of Ahmadinejad Speech, Nuke Smugglers Caught in Moldova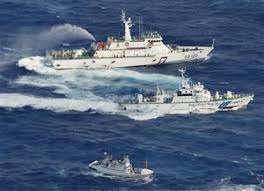 Romney has taken Obama to task after the President described current unrest in the Middle East as "Bumps in the road." His running mate, Paul Ryan, has given his own assessment of the situation, saying that the Middle East now looks like Iran circa 1979. Quite how the GOP position on Iran will helps things remains unclear.
Israeli diplomats walked out of a high-level meeting at the UN after Ahmadinejad called Israel a "fake regime." His is the real one, don't forget.
Weapon smugglers have been arrested in Moldova for trafficking uranium-235, assault rifles, hand grenades, and RPGs.
Taiwanese and Japanese ships engaged in a water-gun fight over disputed islands. The Taiwanese ships withdrew after the confrontation.
Doesn't look like it's a great time to be moonlighting as a replacement football referee. Anger at the NFL's replacement officials only increased last night after more controversial decisions.
Follow Reason on Twitter and like us on Facebook. You can also get the top stories mailed to you—sign up here.