Baylen Linnekin on the USDA's Failing School Lunch Reforms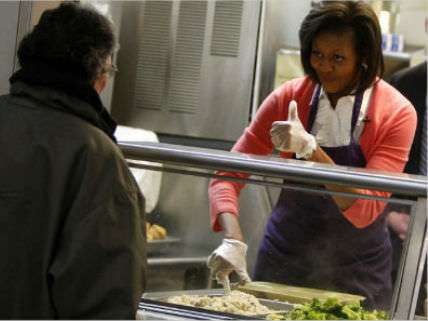 January 2012 saw the release of new federal school lunch rules which added more fruits and vegetables to USDA-provided public school lunches; capped salt, fat, and calories; and replaced white flour with whole wheat flour. First Lady Michelle Obama, who "championed" the rule changes, claimed they would make sure "our hard work [as parents is not] undone each day in the school cafeteria."
Earlier this month, the start of the new school year around the country gave the new rules their first test. As Baylen Linnekin reports, the results so far have not been pretty.