Jacob Sullum on the Federal Funeral Protest Ban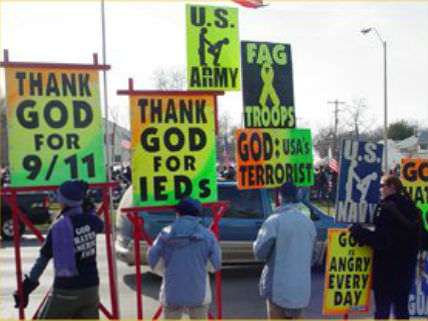 On June 21, 1989, the U.S. Supreme Court overturned a Texas law that made flag burning a state crime, ruling that it violated the First Amendment right to freedom of speech. A month later, Rep. Jack Brooks (D-Texas) introduced a bill that made flag burning a federal crime. Approved by Congress that fall, the new law was overturned by the Supreme Court the following year.
Senior Editor Jacob Sullum says the Sanctity of Eternal Rest for Veterans Act, signed into law by President Obama last week, seems destined for the same fate. Sullum argues that the law, which prohibits protests within 300 feet of a military funeral from two hours before the ceremony until two hours afterward, represents the same sort of willful constitutional defiance as the short-lived federal ban on flag burning, sacrificing liberty in an ostentatious display of patriotism.