Michelle Obama Makes Gabby Douglas Apologize for Celebrating Her Olympic Gold Medals with an Egg McMuffin
Watch in horror as First Lady and Food Cop in Chief Michelle Obama forces Olympic gold medalist Gabby Douglas—who, by the way, won two gold medals at the Olympics—to apologize for eating an Egg McMuffin after winning two gold medals at the Olympics.
I guess these are the kind of horrors that occur when you don't ban McDonald's from sponsoring the Games.
Transcript: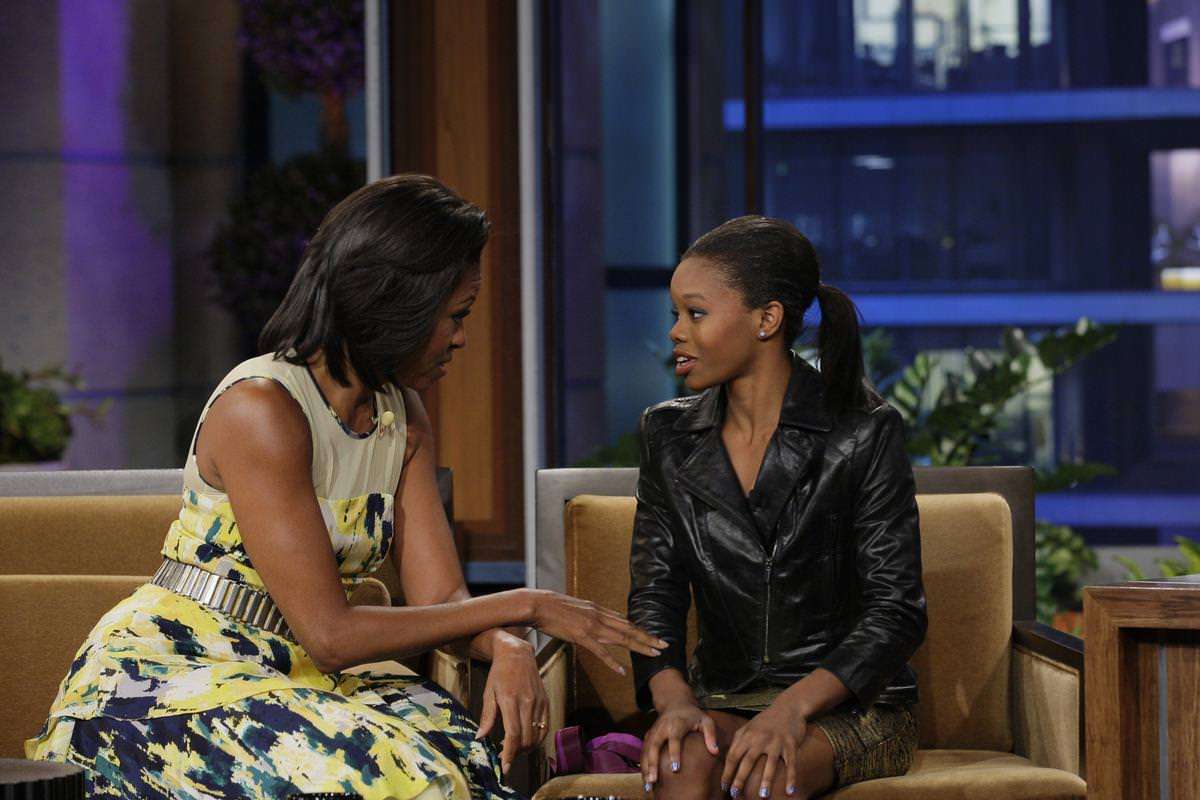 JAY LENO: You trained your whole life, you win. How did you celebrate? What did you do?
GABBY DOUGLAS: We didn't have time to celebrate. It was team finals and had to turn the page all-around finals and event finals after that. But, after the competition, I splurged on an Egg McMuffin at McDonald's.
LENO: Egg McMuffin.
[Laughter]
MICHELLE OBAMA: Yeah, Gabby, we don't, don't encourage him. [Laughter] I'm sure it was on…
DOUGLAS: A salad.
OBAMA: …a whole wheat McMuffin.
LENO: It was on a whole wheat bun.
OBAMA: Yeah.
LENO: So an Egg McMuffin. Very good.
[Light laughter]
OBAMA: You're setting me back, Gabby.
DOUGLAS: Sorry.