A.M. Links: Texas Executes Marvin Wilson, U.S. Helps Vietnam with Agent Orange Clean-Up, Ben Bernanke Says Europe Needs a Fed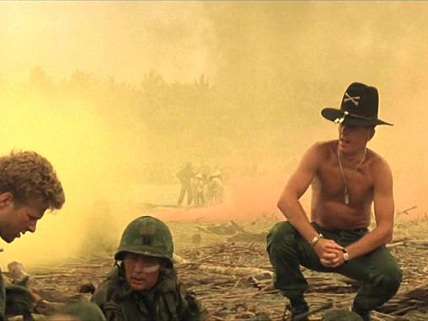 Texas executed Marvin Wilson last night, whose IQ tested at about 60.
Did you participate in National Night Out? The event meant to build community-police relations was canceled in Anaheim.
The United States helps Vietnam clean up the Agent Orange the U.S. dumped during the war, the first time the U.S. has done so.
The Chick-Fil-A employee berated at a drive thru window during Chick-Fil-A appreciation day forgives her harasser.
Ben Bernanke says Europe needs its own Fed, to make the EU's fiscal situation mirror America's more closely.
Jimmy Carter gets a primetime speaking slot at the Democratic National Convention. He'll be speaking over video link, maybe so they can cut him off if he goes off script?
Don't forget to sign up for Reason's daily AM/PM updates for more content.