Gene Healy on Why Gary Johnson Should Be in the Debates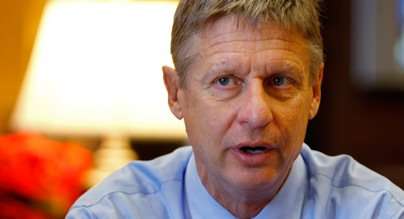 You could be forgiven if you don't see the difference between the technocrat who pioneered the individual mandate in Massachusetts and the one who took it federal as one of Biblical proportions.
Meanwhile, Gary Johnson is "the only candidate who doesn't want to bomb Iran….the only candidate who wants to repeal the Patriot Act."
And, as he made clear to Gene Healy, the only candidate who's committed to abolishing specific agencies: the departments of Education and Homeland Security "for starters." As the final, catchall plank in the LP platform puts it, "Our silence about any other particular law, regulation…[or] agency…should not be construed to imply approval."
Healy doesn't know that "the world changes" if Johnson manages to claw his way into the debates. But the race would start to get interesting. And interesting is one thing that, right now, it's not.