Brian Doherty on Carrying the Ron Paul Banner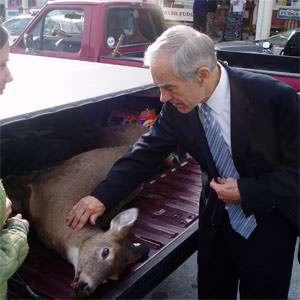 A group of Ron Paul supporters are suing the Republican Party. Others are trying to work within the party. A press release from a group called "Lawyers for Ron Paul" that is unaffiliated with the Ron Paul campaign claims Paul supporters have launched a "takeover of the campaign. Refusing to be sold downstream for political or monetary gain the REALRon Paul R3volution without reservation is 'in it to win it!'" Meanwhile, Rep. Ron Paul (R-Texas) himself has conceded the race to Mitt Romney. Paul tells cable news, "it's not part of our campaign…but at times when we've been pushed around it's because the other side hasn't followed the rules…and done things to try to prevent us." Paul added, "If they have a legitimate argument they can make and that's what they want to do, I'm not gonna say don't do it."
Brian Doherty, back from barnstorming America in support of his book Ron Paul's Revolution: The Man and the Movement He Inspired, looks at the many ways the r3volution can change the institution.