Greg Beato on Lifting the Ban on Domestic Propaganda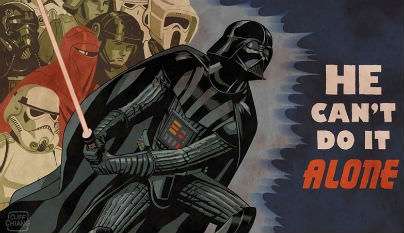 Last month, the U.S. propaganda industry dodged a bullet. Two Congressmen—Adam Smith (D-Wash.) and Mac Thornberry (R-Texas)—added an amendment to the House's version of the 2013 National Defense Authorization Act to end a longtime ban on the domestic dissemination of public diplomacy information prepared by the State Department and the Broadcasting Board of Governors. But just when it seemed as if the thin line of American mass media was about to be breached by a punishing torrent of federally produced mind-control agitprop, the Senate Armed Services Committee marked up its own version of the bill—and its version did not include anything like Smith and Thornberry's amendment. Thus, it appears unlikely the U.S. is changing its policy on propaganda dissemination this time around.
That's too bad, writes Greg Beato. Opening up the homefront to the government's public diplomacy operations might expose us to some propaganda, but it would also expose these operations to the intense scrutiny of millions of American eyeballs. That scrutiny is long overdue.