Why Can Obama Bend the Law for Young Immigrants, But Not for Drug Users?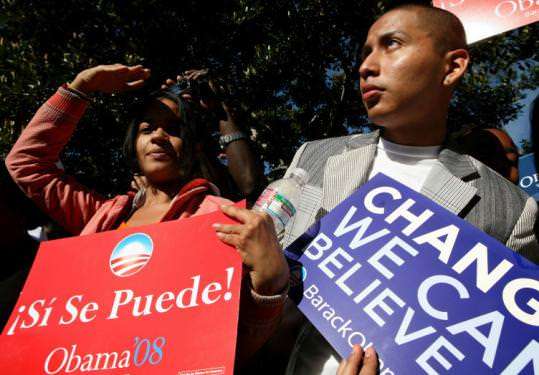 Later today President Obama will give a speech announcing that immigrants who were brought to the United States as children and have lived continuously in the country for the last five years will, under certain circumstances, be allowed to seek deportation deferrals and work permits:
Under the new policy, people younger than 30 who came to the United States before the age of 16, pose no criminal or security threat, and were successful students or served in the military can get a two-year deferral from deportation, Homeland Security Secretary Janet Napolitano said.

Read the Napolitano memo (PDF)

It also will allow those meeting the requirements to apply for work permits, Napolitano said, adding that participants must be in the United States now and be able to prove they have been living in the country continuously for at least five years.

The change is part of a department effort to target resources at illegal immigrants who pose a greater threat, such as criminals and those trying to enter the country now, Napolitano said.

It "is not immunity, it is not amnesty," she told reporters, adding the shift is "well within the framework of existing laws" and "is simply the right thing to do."
Last month, I wrote that
The Obama administration's favorite excuse for cracking down on the medical marijuana industry is that it has no choice but to keep cracking down. "I can't nullify congressional law," Obama told Rolling Stone. "Federal law is federal law," Drug Czar Gil Kerlikowske told the Center for American Progress' Neera Tanden.
And yet, as Chris Weigant recently pointed out, Obama has plenty of discretion when it comes to enforcing federal law. The Department of Justice isn't defending the Defense of Marriage Act, didn't prosecute the New Black Panthers in Philadelphia, and is not going after former Bush administration officials for torture.
But an even better example is Obama's use of executive discretion on immigration policy. In June 2011, Immigration and Customs Enforcement (ICE) Director John Morton issued a memorandum titled, "Exercising Prosecutorial Discretion Consistent with the Civil Immigration Enforcement Priorities of the Agency for the Apprehension, Detention, and Removal of Aliens."
Here's anti-immigration lawmaker Rep. Lamar Smith (R-Texas) describing that ICE memo at National Review Online: "The memos tell agency officials when to exercise 'prosecutorial discretion,' such as when to defer the removal of immigrants; when not to stop, question, arrest, or detain an immigrant; and when to dismiss a removal proceeding. The directives also tell officials not to seek to remove illegal immigrants who have been present illegally for many years."
Today's immigration announcement makes a compelling case that Obama is capable of using his executive powers to *not* enforce the law, and will do so when it's politically advantageous. There's a lesson there for drug reformers.