Jacob Sullum on Regulation, Taxation, and ObamaCare's Individual Mandate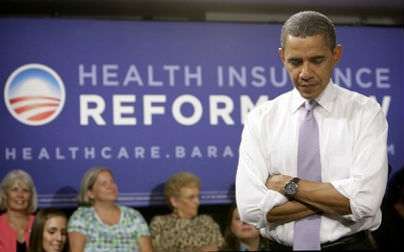 During the 2009 debate over the Patient Protection and Affordable Care Act, President Barack Obama insisted that the law's "shared responsibility payment," assessed on Americans who fail to obtain government-approved medical coverage, is not a tax. "I absolutely reject that notion," he told ABC's George Stephanopoulos that September. "For us to say that you've got to take a responsibility to get health insurance is absolutely not a tax increase."
After the law was enacted and challenged in court, the Obama administration changed its tune, arguing that the mandate is a legitimate exercise of Congress' tax power. Although the Supreme Court may reject that argument with reference to this particular law, something very much like the mandate probably would be upheld if framed more clearly as a tax policy, rather than a regulation of interstate commerce. That possibility, writes Senior Editor Jacob Sullum, suggests how little may be at stake in the ObamaCare case when it comes to enforcing substantive limits on the federal government's powers.