Chip Bok on Greece and Germany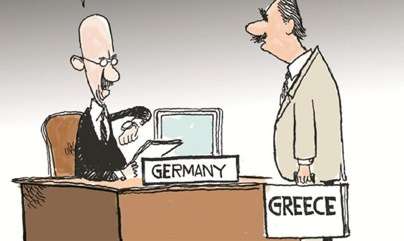 Chip Bok illustrates the tense–and tired–relationship between Greece and Germany.
Most Read
Plus: Tyler Cowen on libertarianism now, inflation fears, and more...
A police officer pulled the trigger. But Wright shouldn't have been pulled over in the first place.
Kieran Bhattacharya's First Amendment lawsuit can proceed, a court said.
The president is picking fights with much of the population and further dividing the country.