Miss Ohio Cites Movie Prostitute as Positive Role Model in Failed Bid to Win Miss USA Pageant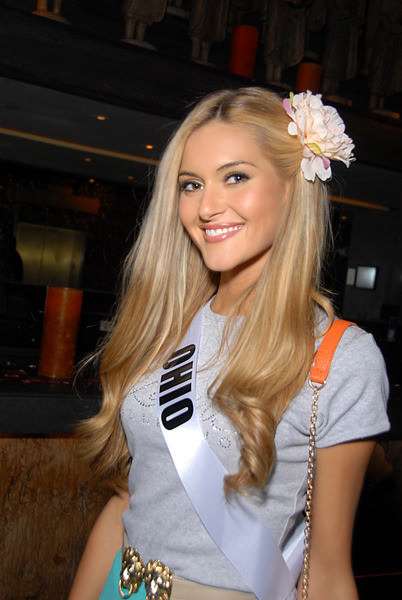 Via Andrew Kirell at Mediate comes this snippet from last night (or was it last century's?) Miss USA beauty scholarship contest:
Judge Marilu Henner asked [Miss Ohio contestant Audrey] Bolte: "Do you think women are depicted in movies and on television in an accurate and positive way? And please give us an example."

Bolte responded:
"I think it depends on the movie. I think there are some movies that depict women in a very positive role, and then some movies that put them in a little bit more of negative role. But by the end of the movie, they show that woman power that I know we all have. Such as movie Pretty Woman. We had a wonderful, beautiful woman, Julia Roberts, and she was having a rough time, but, you know what, she came out on top and she didn't let anybody stand in her path."
Before we even get to Miss USA's answer, let's just pause for a world of wonders in which Marilu Henner gets to be a judge, just like Samuel Sewall, Ooka the Wise, and Judge Judy. But give all credit to actress, author, and colon-cleansing advocate Henner, whose acknowledged trysts with John Travolta, Tony Danza, and Judd Hirsch must make her Highly Superior Autobiographical Memory that much more a burden to bear: She provoked by far the most interesting aspect of the night.
So what do you think, Reason readers? Is Audrey Bolte's choice of Pretty Woman as an accurate and positive portrayal of grrl power or is it a giant step backward after, I don't know, flicks like Klute, Monster, and even It's a Wonderful Life, fer chrissakes?