Republican Congressman Opens Inquiry Into DEA's Inhumane Detention of College Student Daniel Chong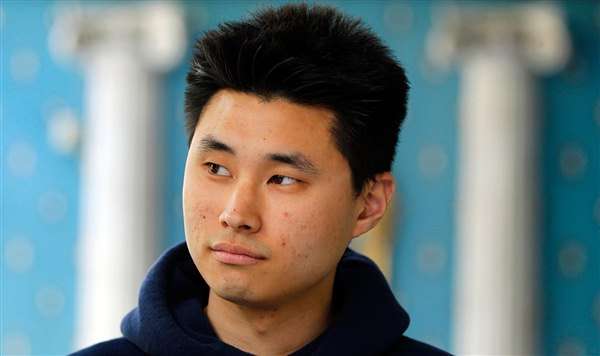 Representative Duncan Hunter (R-Calif.) sent a letter to DEA Administrator Michele Leonhart asking the agency to comply with an inquiry into the circumstances surrounding the detention of 23-year-old Daniel Chong. The UC San Diego engineering student was arrested during a drug raid, interrogated for four hours, then locked in a holding cell and left there for five days without food, water, or access to a toilet.
During those five days, Chong was forced to drink his own urine. Fearing that he would die in the cell, he broke the lens of his glasses and attempted to carve a message to his mother on his arm using a shard. Chong then tried to commit suicide by swallowing the broken pieces of his eye glasses. He was discovered unconscious and covered in feces, and admitted to a San Diego hospital suffering from dehydration, kidney failure, and a punctured esophagus.
"Reports of the incarceration of Daniel Chong…raise concerns about the Drug Enforcement Administration and its procedures for handling and monitoring individuals in custody," reads Hunter's letter, obtained by Reason.
"While it is appropriate that the DEA has since taken full responsibility for leaving Chong in a holding cell for five days, the fact that this incident even occurred suggests a breakdown in both procedure and oversight, specifically in the San Diego division."
Hunter's letter (which you can read here) goes on to say that while Chong's detention may be "an isolated incident," Hunter's "concern is that this situation could also be a symptom of a bigger problem, with errors in procedure and oversight possibly extending to the Division's law enforcement function."
Hunter requests that Leonhart turn over all information regarding Chong's case, processes and procedures for holding individuals, and information regarding any other problems or investigations in the DEA's San Diego division.
Sen. Barbara Boxer (D.-Calif.) wrote a letter to Attorney General Eric Holder asking for "the results and the actions the department will take to make sure those responsible are held accountable and that no one in DEA custody will ever again be forced to endure such treatment," according to the New York Daily News.
Chong, who was hospitalized for five days after his detention, has filed suit against the DEA for $20 million, alleging that his detention constitutes torture.