55 Percent Favor Financially Compensating Organ Donors
Although the United States forbids the financial compensation of organ donors, a recent Reason-Rupe poll finds a majority of Americans (55 percent) favor allowing healthy people under medical supervision to sell their organs to patients who need them for transplants. The intensity of support is on the side of those who favor with 34 percent who "strongly favor" compared to 25 percent who "strongly oppose."
Younger Americans are far more likely to support financial compensation of organ donors: 73 percent favor among 18 to 29 year olds and 64 percent among those 30 to 44 years old. However, support drops twenty percent points for those 45 years and older.
Interestingly, ideological and partisan groups are in similar agreement to allow financial compensation of organ donors, although liberals are slightly more likely to favor. Religious affiliation also does not correlate strongly with support or opposition. More education does correlate with greater opposition to financially compensating organ donors.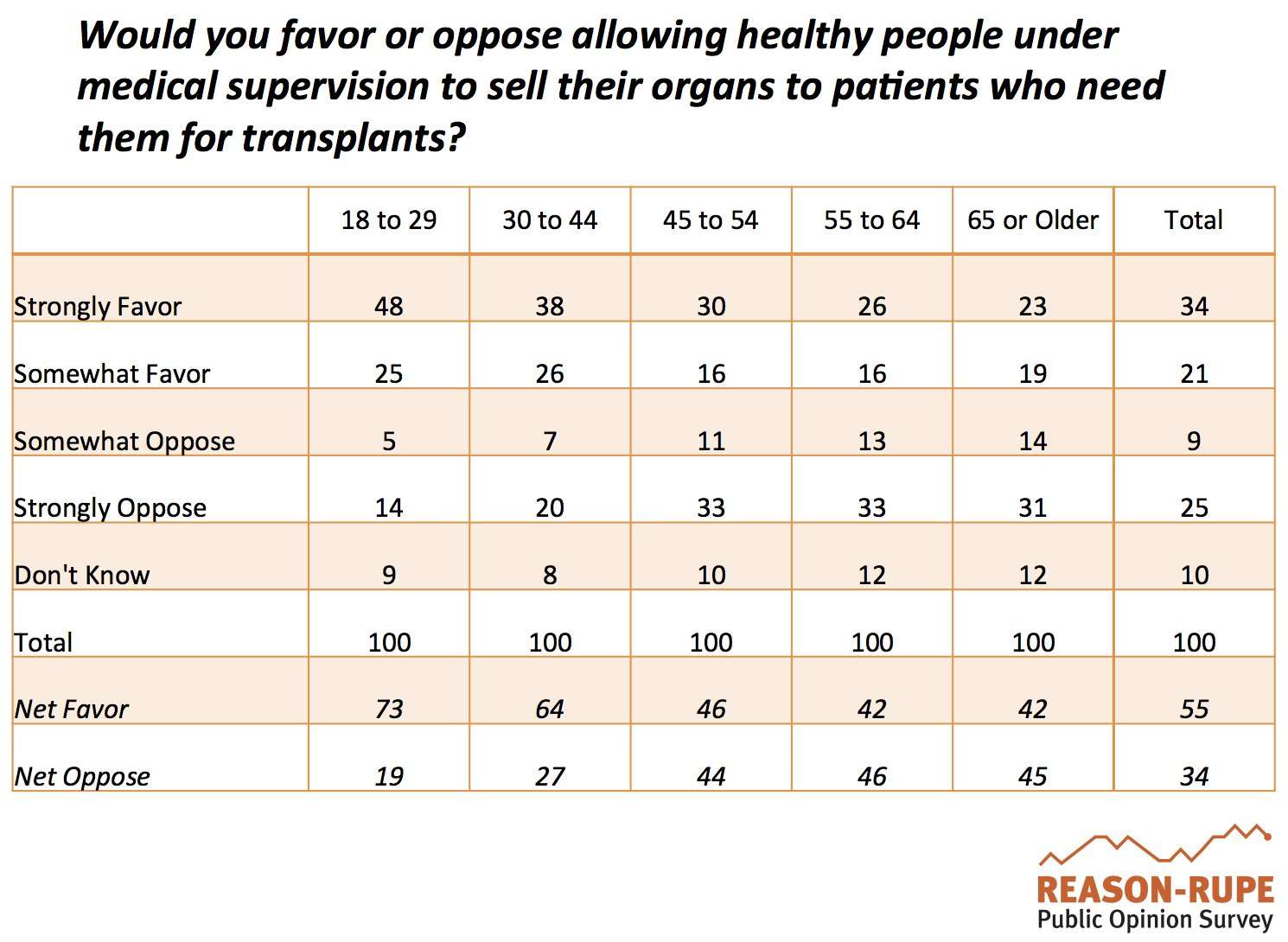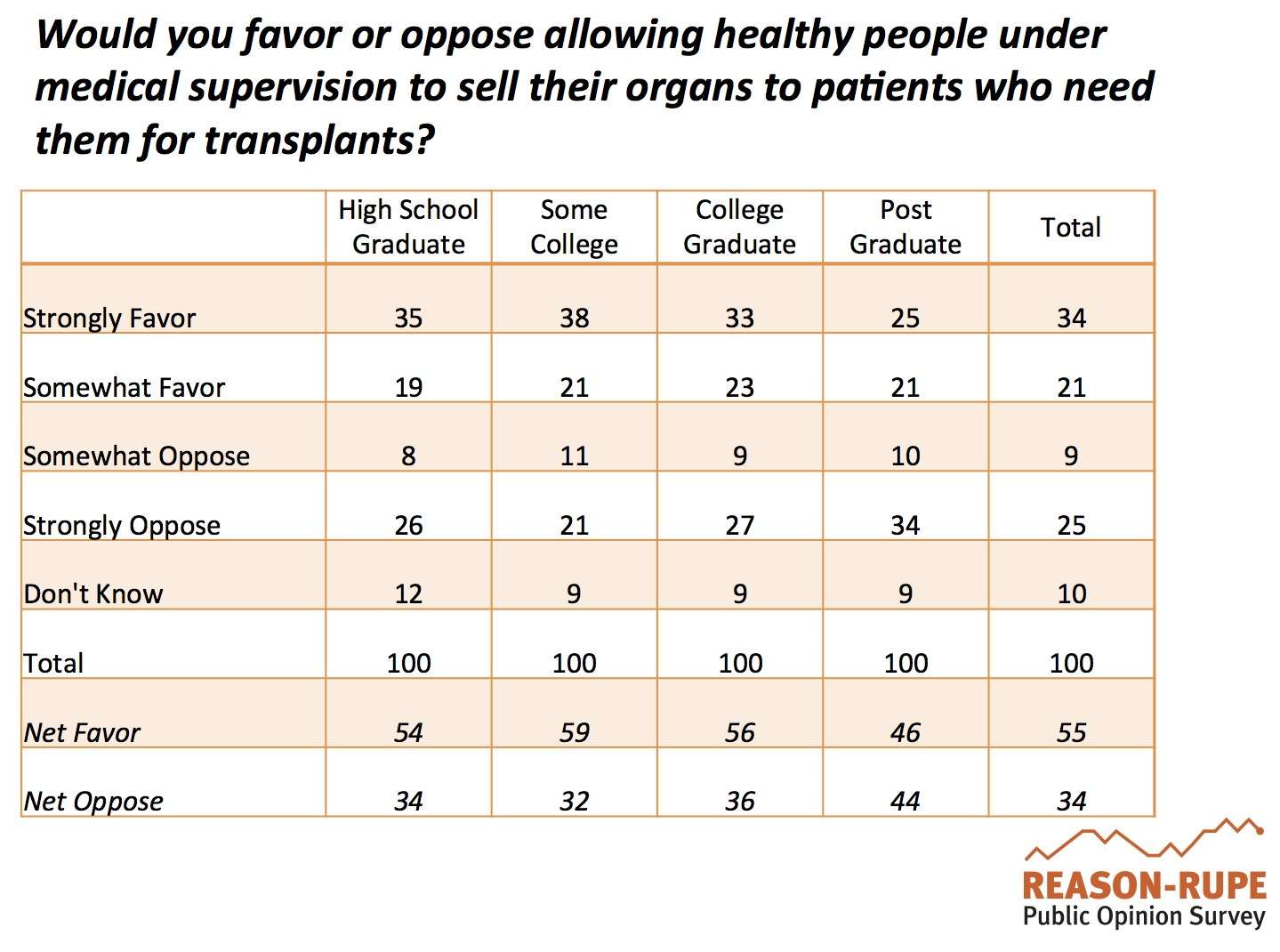 Full poll results found here.
Nationwide telephone poll conducted March 10th-20th of both mobile and landline phones, 1200 adults, margin of error +/- 3 percent. Columns may not add up to 100 percent due to rounding. Full methodology can be found here.
Emily Ekins is the director of polling for Reason Foundation where she leads the Reason-Rupe public opinion research project, launched in 2011. Follow her on Twitter @emilyekins.