Why Santorum and Libertarianism Don't Mix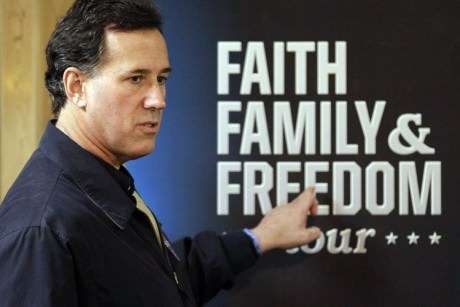 Speaking of Rick Santorum and libertarians, Cato Executive Vice President David Boaz tells Washington Post "Right Turn" blogger Jennifer Rubin why Santo gives us limited-gubmint types the creeps. Excerpt:
What scares you about Rick Santorum?

Being philosophically minded, what scares me most about Rick Santorum is not his specific policy mistakes but his fundamental objection to the American idea of freedom. He criticizes the pursuit of happiness! He says, "This is the mantra of the left: I have a right to do what I want to do" and "We have a whole culture that is focused on immediate gratification and the pursuit of happiness … and it is harming America." And then he says that what the Founders meant by happiness was "to do the morally right thing." He really doesn't like the idea of America as a free society, where adults make their own decisions and sometimes make choices that Santorum disapproves. In practice, I worry that he would continue and intensify Bush's big-government conservatism, a federal government committed to reshaping individuals according to a religious-conservative blueprint. […]

Is Santorum a fiscal conservative?

Santorum is broadly speaking a fiscal conservative. He did try to reform entitlements, both welfare and Social Security. He got As and Bs from the National Taxpayers Union on spending issues, ranking anywhere from top 10 to middle of the Republican pack. But he supported No Child Left Behind, the Medicare prescription drug entitlement, the massive highway bill of 2005 and even the notorious Bridge to Nowhere. He bragged about his pork-barrel spending and trade protectionism for Pennsylvania. As president he'd probably resist tax increases, intend to spend less than Obama and come up with lots of schemes to subsidize marriage, children and local schools.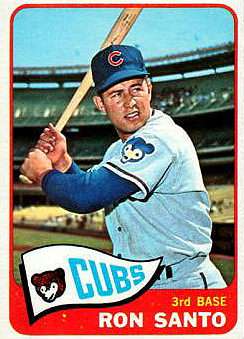 Read Reason's Santorum candidate profile here, scroll through his Topic page, then check out these critiques, listed in reverse chronological order:
* "Ron Paul vs. Rick Santorum: Is the soul of the Republican Party even worth fighting for?", by Brian Doherty
* "Rick Santorum: Against contraception, against online gambling," by Nick Gillespie
* "Santorum Is Severely Wrong: The former senator from Pennsylvania is libertarianism's sweater-vested arch-nemesis," by Gene Healy
* "Rick Santorum v. Ron Paul on Constitutional Interpretation: Santorum Fail," by Ronald Bailey
* "Rick Santorum's Moral Delusions: Is America really on a downhill slide?", by Steve Chapman
* "Rick Santorum: The 10th Amendment Does Not Mean What It Says," by Damon W. Root
* "The Dreamy Thing About Rick Santorum Is That He Has Met the Enemy, and He Is Individual Freedom," by Matt Welch
* "Rick Santorum Is a Conservative Technocrat: If you favor an intrusive Republican government, he's unquestionably your candidate," by David Harsanyi