Everything You Wanted to Know about Crime and Punishment in the Gaza Strip Under Hamas Control…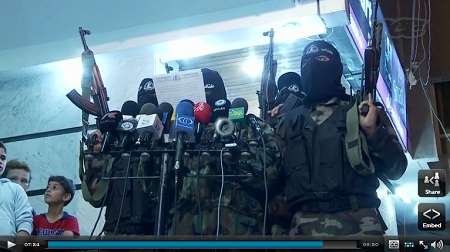 Here's a characteristically engaging and disturbing vid from the folks at Vice. This time, they're sticking their noses into the Gaza Strip. Click above to watch and go here to see it in shorter episodes.
From their writeup:
In 2007 we tried and failed to get into Gaza through the Israeli-controlled Erez Crossing. Back then the rival Palestinian factions of Hamas and Fatah were engaged in a bloody war for control of this tiny strip of land. Hamas won. When the post-Mubarak government of Egypt decided to start letting small numbers of folks into Gaza through their Rafah Crossing, we knew it was our chance to finally get a rare glimpse of the embattled Gaza Strip and to see what life was like under the rule of Hamas.