Who Needs a Warrant? Florida Cop Dresses As Power Company Repairman to Gain Access to Home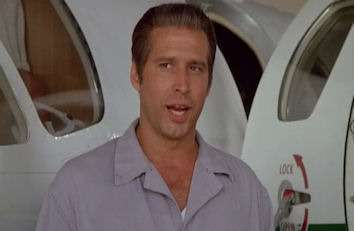 A deputy with the Pinellas County Sheriff's Office is under heavy scrutiny this week after admitting that he impersonated a Progress Energy employee in order to search a Florida man's property for marijuana.
Detective Paul Giovannoni borrowed a uniform from a Progress Energy employee with the intent of knocking on the homeowner's front door and sniffing his vestibule for traces of marijuana. Instead, reports the Tampa Bay Times, the resident asked Gioavannoni to come around to the side of his property and take a look at his power meter.
Pinellas County Sheriff Bob Gaultieri has condemned Giovannoni's behavior:
"I was appalled by it," Gualtieri said Wednesday. "I think it's wrong. It's not what we should have been doing at all." He said he did not know of the incident until contacted this week by the Times.

Gualtieri said that he instituted a new policy Wednesday preventing deputies from using corporate uniforms without permission from their own supervisors and "express written permission of that corporate entity."
Gualtieri also told the Tampa Bay Times (one of America's finest newspapers) that Giovannoni's actions were "contrary to good policing and respecting individual rights and it's wrong." And yet, the sheriff doesn't yet know if he'll discipline Giovannoni, "a young detectice" who was "just being creative," or Giovannoni's direct supervisor, a corporal who thought it was OK to have Giovannoni play Fletch sans warrant "because Progress Energy would have the right to go up to their own meter during normal business hours to do it, so that's where I was falling under the assumption that he would be able to do that."
A sposkesperson for Progress Energy, which fired the employee who lent his uniform to the detective, told the Times that the company "doesn't permit or support anyone, including law enforcement, to pose as employees."
This incident is one in a series, according to attorney John Trevena:
But the revelation follows others about tactics the Sheriff's Office used while investigating "grow houses," and conducting surveillance on the Simply Hydroponics shop in Largo. The Sheriff's Office used a camera outside the store, which has since been removed, to gather information on customers. In one of the investigations, a deputy was suspended for five days for mishandling evidence.

Attorney John Trevena, who conducted the interview of the detective, called a deposition, called it "indicative of problems with the narcotics unit at the Sheriff's Office that go beyond just this trespassing incident. … It is apparent now that this is a rogue unit, and there needs to be an outside agency to investigate."
Reason on Florida, the greatest state.