When Not to Taser a Frantic and Handcuffed Suspect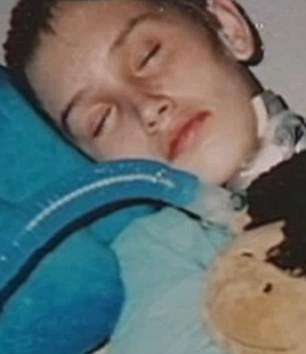 The Florida Highway Patrol officer who put Danielle Maudsley in a coma was only steps behind her as she fled the FHP station, her hands cuffed in front of her.
Officer Daniel Cole was close enough, and—at 267 pounds—big enough, that had he simply heaved himself in her general direction, he likely could have tackled Maudsley. Or, if he wanted to keep his uniform clean, he could've broke into a run and grabbed her.
Instead, he Tasered her in the back, sending Maudsley into a fall that ended with her head cracking against the asphalt. 
According to the Tampa Bay Times, "doctors have told Maudsley's family she likely will never wake up." According to a Florida Department of Law Enforcement spokesperson, "the trooper's actions were legal and within the scope of his duties."
The video of the incident is below.