Attn, DC Reasonoids! Celebrate National School Choice Week This Thursday (1/26) at 6:30pm!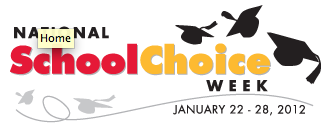 Celebrate the latest developments in school choice with Reason at our DC office on Thursday, January 26 from 6:30pm to 8:30pm. We'll have a lineup of education speakers including Reason Foundation Director of Education Lisa Snell and Heritage Foundation Senior Policy Analyst Lindsey Burke.
What: Reason Celebrates National School Choice Week
When: Thursday, January 26 from 6:30pm - 8:30pm
Where: 1747 Connecticut Ave. NW
Beer, wine, and light refreshments will be served. Space is limited and RSVPs are required. Please go here to reserve your space.
Here's Lisa Snell for Reason.tv with 3 Reasons School Choice is Growing: