To Boldly Go Where No Wives or Kids Can Follow
The final frontier isn't just for misfits and loners.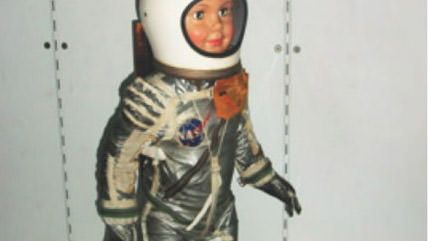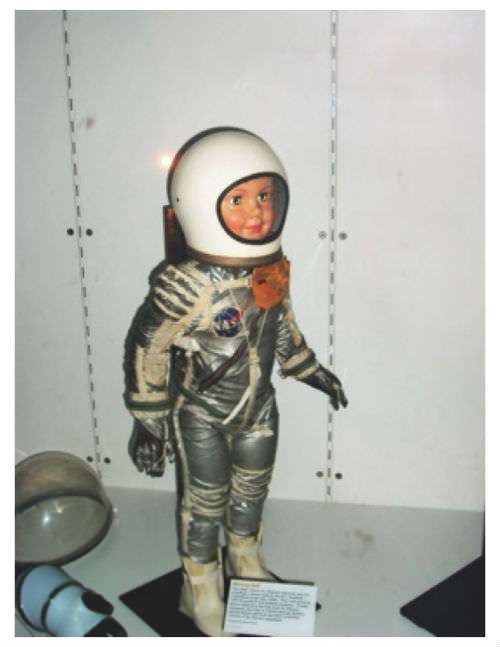 This eerie youth-sized spacesuit, on display at the National Air and Space Museum's Udvar-Hazy Center in northern Virginia, is actually a non-functional replica of what the big-boy Mercury astronauts wore. It was whipped up as part of an early 1960s publicity campaign by the tire maker BF Goodrich. Despite the popularity at the time of the TV series Lost in Space (reportedly John Kennedy Jr.'s favorite show as a tyke), the National Aeronautics and Space Administration (NASA) never seriously considered launching a family into orbit. Space might have been the New Frontier, but in the early days of manned flight, there never seemed to be quite enough room for the wife and kids.
The mid-century model of space exploration thus updated the misconception that the old American frontier was tamed by misfit loners such as Natty Bumppo in James Fenimore Cooper's Leatherstocking Tales rather than nuclear families like the one led by Pa Ingalls in the Little House series. No wonder, then, that enthusiasm for interplanetary travel and colonization faded even as we reached the moon. As Elton John's Rocket Man might say, "it's lonely out in space."
And no wonder that space is finally regaining its glamour as a new breed of visionaries start to sell it as fun for the whole family.