5,000 Signatures Will Get You a Response From White House Policy Wonks, Unless Your Idea is "Bad" or About Weed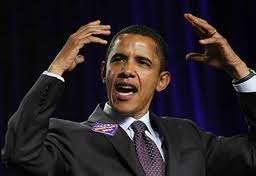 How in touch with the people is President Obama? Yesterday, on the White House blog, his administration promised that a team of real, actual, no-kidding White House wonk-types who may not even be interns are going to officially Pay Attention to issues the public cares about, upon request. Have "an idea or a cause?" Want the White House to know? All it takes is a measly 5,000 signatures.
Politico gets on the red phone email to the West Wing and reports:
The idea behind "We the People" — as the program will be called — is that anyone with an idea or cause can go to the White House website and make a public pitch for support. If the idea gets 5,000 backers within 30 days, said White House spokeswoman Sandra Abrevaya, a "working group of policy officials" will respond.
But what if it turns out the People are enamored with ideas the Obama administration doesn't approve of, like shutting down the Environmental Protection Agency? Try not to expect too much:
NBC's Chuck Todd asked White House communications director Dan Pfeiffer this morning if, for example, the administration would seriously consider eliminating the Environmental Protection Agency if that idea got 5,000 supporters.
Pfeiffer's response: "If there are ideas that are ones that we fundamentally disagree with or are bad ideas and enough people come forward, we'll respond to why we disagree with that idea and look for a way to work together on other ideas."
How about something a little less radical, like legalizing the marijuana that Barack Obama "inhaled frequently"? Funny! But please. Be serious.
Allen St. Pierre, the head of the National Organization for the Reform of Marijuana Laws, vowed in an interview with POLITICO that he would submit a petition and said: "We can get 5,000 signatures in less than one hour. I promise you."

Given Pfeiffer's response to Todd, that's a petition likely to go nowhere.
The People are important. But they shouldn't press their luck.