Fifty Seven Percent of Americans Believe Cutting Government Spending Will Help the Economy
Explaining why the emphasis is on spending
As explored in our previous post, public sentiment has turned toward cutting government spending. Recent Reason-Rupe poll results help explain why Americans have focused their attention on spending cuts.
First, 69 percent of Americans anticipate their future taxes increasing, and 32 percent say they anticipate their taxes to "increase a lot" over the next five years. Twenty two percent expect their taxes to stay the same and only 6 percent expect their taxes to decrease.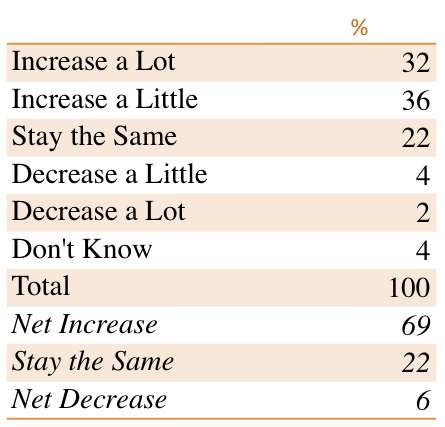 Second, Americans do not expect future tax revenues to be used toward addressing the budget deficit and national debt as promised. Instead, 62 percent believe the government would use higher taxes to spend on new programs, compared to 27 percent who believe new taxes would be spent to reduce the deficit.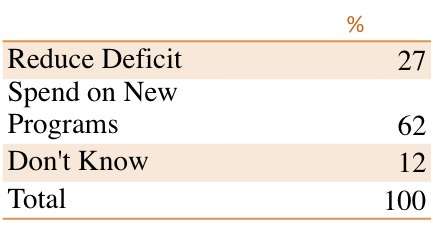 Third, most Americans believe that reducing spending will help the U.S. economy. Cutting government spending will undoubtedly help some and hurt some in the short run, but the question was asked about the net impact of reduced spending. Fifty seven percent of Americans believe it would mostly help, and 15 percent believe it would have no impact. Only 21 percent believe it would mostly harm the economy.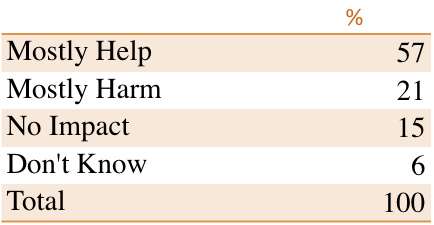 In summary, most Americans expect their taxes to go up, and then those increased taxes to be spent in ways other than addressing the budget deficit and national debt. Moreover, a majority of Americans believe that cutting spending will help the U.S. economy. Altogether, these help explain the focus on cutting government spending.
Click here for full survey results.
Survey Methods
The Reason-Rupe Q3 2011 poll collected a nationally representative sample of 1200 respondents, aged 18 and older from all 50 states and the District of Columbia using live telephone interviews from August 9th-18th 2011. The margin of sampling error for this poll is ± 3 percent. The margin of error for the GOP presidential race numbers is ± 4.79%. Interviews were conducted with respondents using both landline (790) and mobile phones (410). Landline respondents were randomly selected within households based on the adult who had the most recent birthday. Sample was weighted by gender, age, ethnicity, and Census region, based on the most recent US Census data. The sampling frame included landline and mobile phone numbers generated using Random Digit Dialing (RDD) methods and randomly selected numbers from a directory-listed sample. Click here for full methodological details. NSON Opinion Strategy conducted the poll's fieldwork. View full methodology.