Shine On, You Crazy Diamond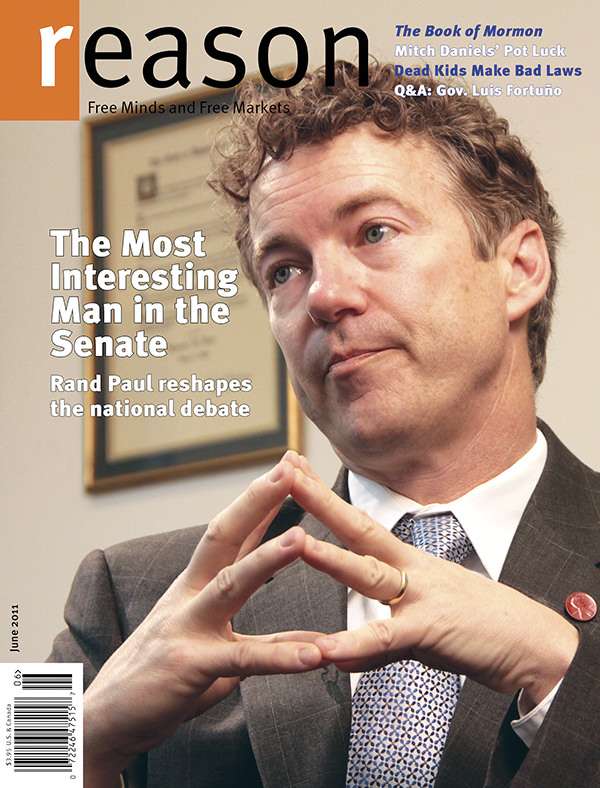 What a nostalgic, bittersweet surprise, seeing that Lanny Friedlander, reason's founder, had passed in March ("Shine on, You Crazy Diamond," June). Lanny and I were hotel roommates at Stouffer's Riverfront Inn in St. Louis during the infamous Robert LeFevre Rampart College "Fundamentals of Liberty" seminar in 1970.
We didn't know each other beforehand, and we both pretty much circulated in different groups. Yet for me our brief association is still part of one of those magic moments in political history. I had wondered since then what had happened to reason's founder. Lanny earned his place in libertariana for starting a now iconic part of our culture. RIP, Lanny.
Jack Greene
Cape Elizabeth, ME
Lanny Friedlander's efforts had a profound impact on who I am, how I think, and what I do. As a libertarian and a zinester I owe a considerable debt to him.
Today, reason is known mostly as the libertarian version of The New Republic. But unlike its magazine-rack peers, reason was not founded by well-connected and well-funded elitists from the pundit class or the academy. It was founded by a single Boston University student in 1968, typewritten and mimeographed, aimed at the dogmatic collectivist student left and the authoritarian draft-loving right.
Little is remembered of the content of those early issues, aside from their spelling and typographical errors (neither of which I can fault Lanny for) and generally defiant tone, but what is immediately apparent is Friedlander's original design vision. At a time in which most underground publications were trying to emulate The East Village Other or Oz, reason was minimalist in the extreme.
Perhaps more than any other underground magazine, reason resembled the zines that were to come in the ensuing decades. Like the best zines, reason was created out of intense dissatisfaction with the status quo on one person's own time and his own dime.
Like all good zinesters, though, Friedlander was an atrocious businessman, struggling to put out subsequent issues, and so he sold it to some of its early readers and contributors, who took steps to make reason a proper publication. A proper business plan and policy smarts are not necessarily compatible with passionate dissent and thirst for free inquiry.
Chris Morgan
Editor, Biopsy
Berkeley Heights, NJ
CORRECTION: "The Crime Rate Puzzle" (July 2011) described James L. Payne as a scholar at the Independence Institute. In fact, Payne is a scholar at the Independent Institute.
Reason News:
Radley Balko's reason feature "The Case of Cory Maye" (October 2006) chronicled a tragic Mississippi shooting and its aftermath. When cops burst unexpectedly into his home during a mistaken drug raid, Maye, not realizing the intruders were police, shot and killed an officer, Ron Jones Jr. Maye was sentenced to die for Jones' murder. The case became a cause célèbre for people concerned about the consequences of militarized police raids, thanks largely to Balko's reporting. On July 18, the story reached its end: Maye was freed after pleading guilty to manslaughter and being sentenced to the 10 years he'd already served.