New York Times Obituary for Reason Founder Lanny Friedlander, 1947-2011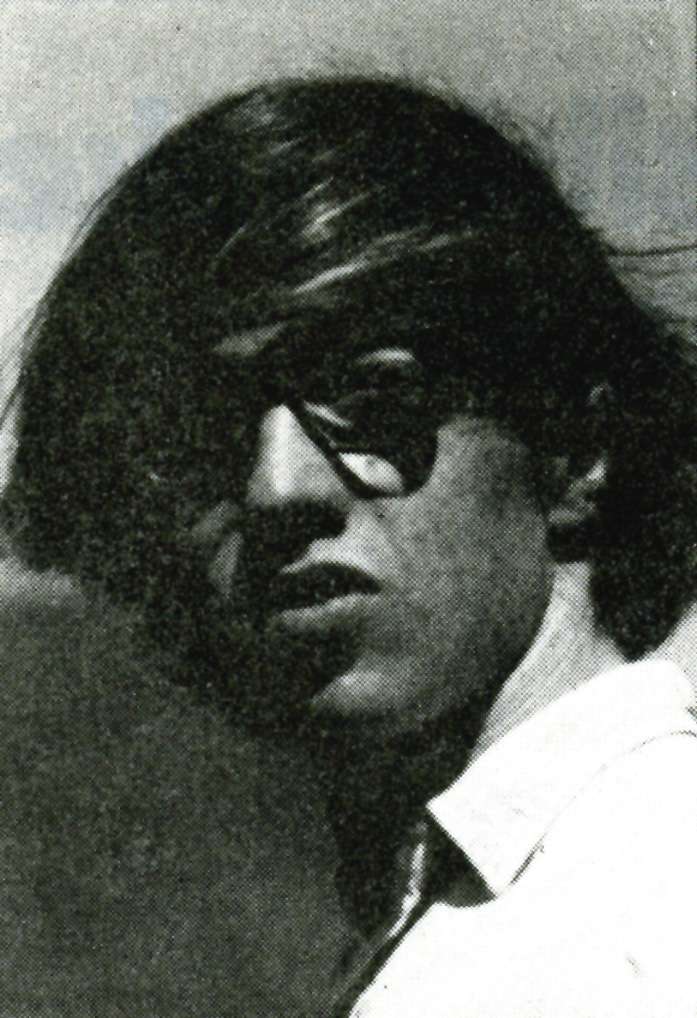 As readers of this site and the print edition of our magazine know, Reason's founder, Lanny Friedlander (1947-2011), died in March at the age of 63 from a heart attack.
Today's New York Times carries an obituary for Lanny. Here are excerpts:
Lanny Friedlander, who with little more than a typewriter and a stack of paper founded the libertarian magazine Reason in his college dorm room in 1968 and ran it briefly before dropping out of sight for the next 40 years, died on March 19 in Lowell, Mass. He was 63….

In its dorm room days, Reason never attained a circulation of more than a few hundred copies per issue. Today, the magazine is a glossy publication with a monthly circulation of about 50,000; its Web site receives four million visits a month. Reason.tv broadcasts original and archival video programming online.

As Mr. Friedlander conceived it, Reason was neither strictly right-wing libertarian nor strictly left — in modern parlance, neither red nor blue but a purple amalgam of the two. It was genuinely purple at first, as it was run off on a ditto machine.

"When REASON speaks of poverty, racism, the draft, the war, studentpower, politics, and other vital issues, it shall be reasons, not slogans, it gives for conclusions," Mr. Friedlander wrote in the first issue, published in May 1968 and peppered with typographical errors and misspellings. "Proof, not belligerent assertion. Logic, not legends. Coherance, not contradictions. This is our promise: this is the reason for REASON."…

By all accounts Mr. Friedlander was an intuitive genius of design, publishing issues in the magazine's post-ditto period that had stark, evocative graphics; coolly elegant sans serif typefaces; and layouts that reinforced the editorial content….

He fetched up in New York, where he worked as a graphic designer and appears to have driven a cab, [his lawyer Geroghe H.] Murphy said. In the early 1970s he made a pilgrimage to Paris to visit the grave of Jim Morrison, the lead singer of the Doors. There, Mr. Friedlander became agitated and was sent home by the authorities.

He spent much of the rest of his life in psychiatric hospitals and had lived most recently at a Veterans Affairs halfway house in Lowell. At times he declined to take medication, Mr. Murphy said, because he felt it made the world run painfully slowly, like a 78 r.p.m. record played at 331/3.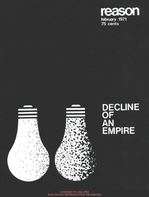 Robert Poole's memories of Lanny are here. My obituary for him is here.
One nice outcome of this sad news is that, as the Times contacted us for information, we tracked down a photo of Lanny which had appeared in a 10-year anniversary issue of Reason in 1978. It appears above, as does a cover designed by Lanny that is reproduced by the Times. Shine on, you crazy diamond.
Reason again extends our deepest condolences—and thanks—to Lanny's survivors, who include his father Herbert and brother Daniel and uncle, Sherman Wolf, who was kind enough to send us word about the funeral service ("the Navy had two Honor Guards at the casket") and that Lanny's tombstone will include the following inscription:
Lanny R. Friedlander

ICFN US NAVY

Vietnam

Dec 7 1947 Mar 19 2011

Patriarch of REASON