Does Congress Have Anything Better to Do Than Complain About Big League Chewing?
No serious budgeting happened in Washington this week, but at least we can look forward to the annual renewal of spring as pitchers and catchers report to ballfields in Florida and Arizona. Senators Dick Durbin (D-Ill.) and Frank Lautenberg (D-N.J.) marked the occasion by sending a friendly greeting to Major League Baseball (MLB) commissioner Bud Selig with a hello, how are you, and by the way the use of smokeless tobacco by professional baseball players is destroying society: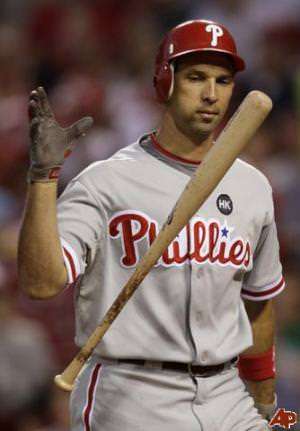 [Smokeless tobacco] undermines the positive image of the sport and sends a dangerous message to young fans, who may be influenced by the players they look up to as role models.

Tobacco-related products kill 443,000 Americans every year, and each day 1,000 American children and teenagers become new regular smokers…

While tobacco companies spend millions on ads tailored to attract young people to use tobacco products, MLB is undoubtedly complicit in attracting many young people to try smokeless tobacco after seeing their baseball heroes chew tobacco.
The irrelevant jab at smoking, nonsense about baseball's sparkling clean image, and outrage over the comportment of our "role models" all fit the model of standard congressional hand-wringing over the fate of our children. Although dip is much safer than smoking (with Tigers manager Jim Leyland about the only guy sneaking cigs on-field anymore), elected representatives have still taken up rooting cans of snuff out of every uniform pocket as their solemn duty. Last year, inane hearings on this topic led Rep. Anna Eshoo (D-Calif.) to wonder "why don't they just chew gum?"
Maybe we need to send Sir Charles Barkley to Capitol Hill to remind Congress that athletes are entertainers, not role models.
More from Reason on the demon weed here.