Briefly Noted: Bionics in the Home
The same exoskeleton technology that allows soldiers to carry heavy loads and navigate rough battlefield terrain is now being readied for civilian use, turning wheelchair-bound paraplegics into bionic men and women.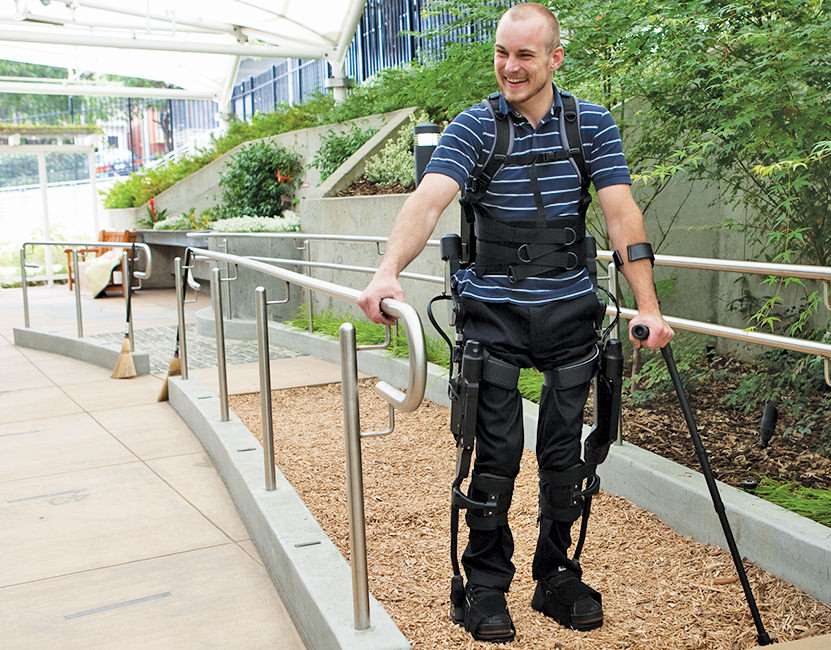 Berkeley Bionics' eLegs, which are scheduled for clinical trials in July, will cost about $100,000 per pair. The lightweight, battery-powered exoskeleton is controlled by arm crutches and bands, which read the user's intentions and move the legs accordingly. Berkeley Bionics says the next generation will be designed for home use, with the eventual goal of making the device small enough to wear under clothes.
eLegs are going up against two competitors, Argo Medical's ReWalk system and the New Zealand–based Rex Bionic's Rex System. That augurs well for continual improvement, with constant competitive pressures affecting pricing, size, and other important features. —Katherine Mangu-Ward