Shredding Public Art
Is this desecration or participation?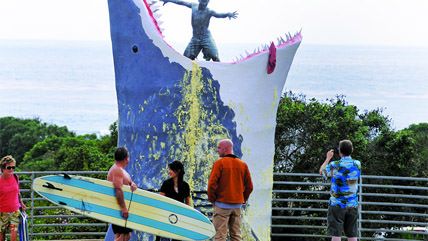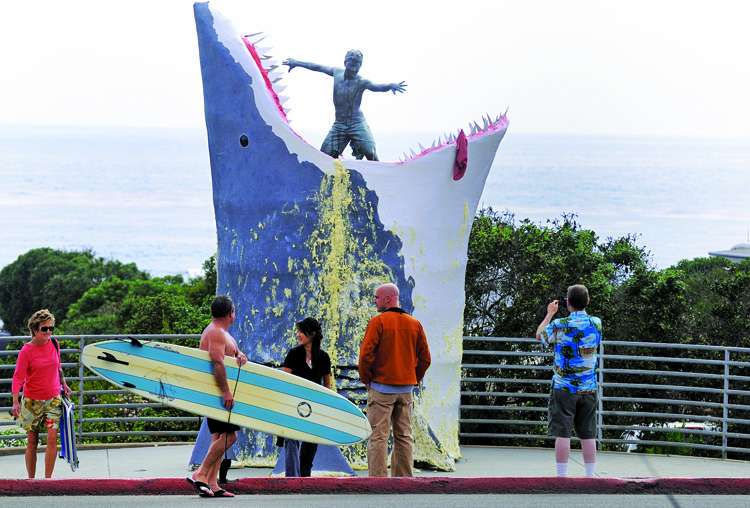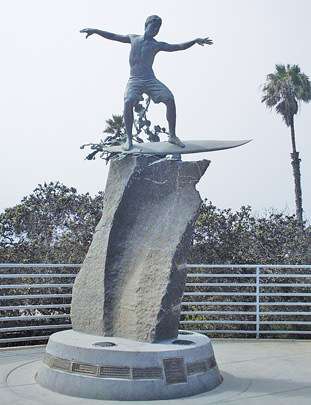 The Golden State may be getting munched by a monster recession and gouged by gnarly government, but there's one thing you can still count on: Californians taking surfing skills seriously.
In 2007 the Botanical Society in Cardiff-by-the-Sea, a town near San Diego, put up "Magic Carpet Ride," a 16-foot bronze statue of a young surfer whose awkward form, in the words of a society official, was meant to "represent a kid learning how to surf." Locals, however, were unwilling to give the hodad any quarter. They quickly dubbed the statue the "Cardiff Kook" (surfspeak for feckless beginner) and created a mock My-Space page dedicated to ridiculing the Kook's amateurish look.
Local artists began using the statue as a template for ephemeral art. Pranksters have dressed the Kook in a tutu and a clown suit, and one artist has created several installations, including one in which the Kook is eaten by a papier-mâché shark. While officials and the original sculptor were initially dismayed by this green-room détournement, they have come to see some value in it. "Maybe it will instigate more art and better art," the Kook's creator told The Wall Street Journal.