Attn DC-Area Freedom Fighters: Join Matt Ridley and Ronald Bailey at CEI Thursday, May 20!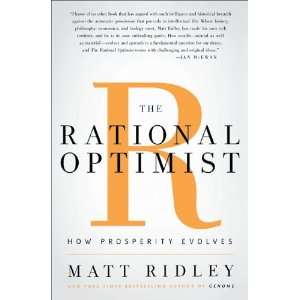 Please join the Competitive Enterprise Institute and Reason for a cocktail reception to honor the publication of The Rational Optimist: How Prosperity Evolves, by acclaimed science writer Matt Ridley. The event will take place on Thursday, May 20 from 6 – 8 PM at the Competitive Enterprise Institute's Washington, DC office.
Reason Science Correspondent Ronald Bailey will introduce Matt Ridley, who will make brief remarks about his new book and field audience questions. Ron and Matt will both stick around to continue the discussion over drinks throughout the evening.
What: Cocktail reception for Matt Ridley's new book The Rational Optimist

When: Thursday, May 20 from 6 – 8PM

Where: The Competitive Enterprise Institute at 1899 L Street, NW, 12th Floor
Go here to learn more about Matt Ridley and The Rational Optimist.
Space is limited and RSVPs are required. Please send an email to events@reason.com or call Reason's DC office at 202-986-0916 to reserve your space.