Cleveland is "The Most Miserable City in America." So How Will Reason & Drew Carey Fix The Mistake On The Lake—And Other Once-Great American Cities? Tune in March 15-19.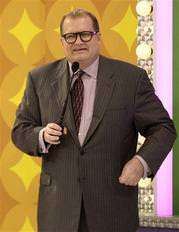 Coming March 15-19: Reason Saves Cleveland With Drew Carey, an original Reason.tv series featuring The Mistake on The Lake's most famous native.
The six-part series comes just as Cleveland has been dubbed "the most miserable city" in America by Forbes magazine. "Our Misery Measure," explains the award-winning business mag,
takes into account unemployment, as well as eight other issues that cause people anguish. The metrics include taxes (both sales and income), commute times, violent crime and how its pro sports teams have fared over the past two years. We also factored in two indexes put together by Portland, Ore., researcher Bert Sperling that gauge weather and Superfund pollution sites. Lastly we considered corruption based on convictions of public officials in each area as tracked by the Public Integrity Section of the U.S. Department of Justice….

Cleveland nabbed the top spot as a result of poor ratings across the board. It was the only city that fell in the bottom half of the rankings in all nine categories. Many residents are heading for greener pastures. There has been a net migration out of the Cleveland metro area of 71,000 people over the past five years. Population for the city itself has been on a steady decline and is now less than half of it what it was 50 years ago.

Cleveland ranked near the bottom when looking at corruption. Northern Ohio has seen 309 public officials convicted of crimes over the past 10 years according to the Justice Department. A current FBI investigation of public officials in Cuyahoga County (where Cleveland is located) has ensnared more than two dozen government employees and businessmen on charges including bribery, fraud and tax evasion.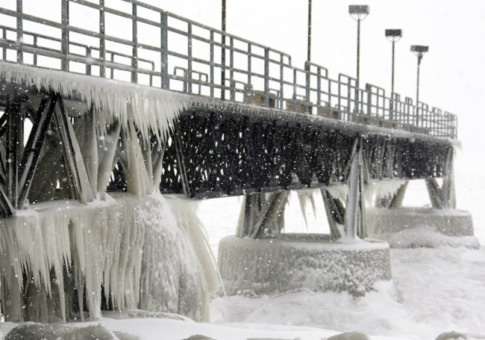 Awful schools. Fleeing population. Rising taxes. Abandoned buildings. Chronic unemployment. Corrupt politicians. Can Cleveland make a comeback (something its NFL franchise seems incapable of)?
Of course it can, but only if its elected officials, leading businessmen, and remaining residents stop what they've been doing for decades and borrow the best practices of thriving cities when it comes to reforming schools, creating a pro-business environment, encouraging development, and trimming government waste and overreach.
Featuring sitcom legend, Price Is Right host, and proud Clevelander Drew Carey, each 10-minute episode of Reason Saves Cleveland explains exactly how the city that gave birth to Standard Oil hit the skids—and how it can roar back to life in the 21st century.
Reason.tv's Nick Gillespie narrates and talks with educators, elected officials, businesspeople, policy experts, and residents from all walks of life in a documentary series that maps a route back to prosperity and growth not just for Cleveland but for all the other once-great American cities on Forbes' Most Miserable list (are you listening, Stockton…and Memphis…and Detroit…and Miami…and Buffalo…and St. Louis…and …?).
Reason Saves Cleveland with Drew Carey is written and produced by Paul Feine; camera and editing by Roger Richards and Alex Manning.
For a full episode guide and release schedule, go here.
Click below to listen to Drew Carey reminisce about the good old days in Cleveland, when the Cuyahoga River caught fire and Johnny Carson used the city as an all-purpose punchline.
And why Drew would film Price Is Right there in a heartbeat.