Let's Make a Deal, Health Care Reform Edition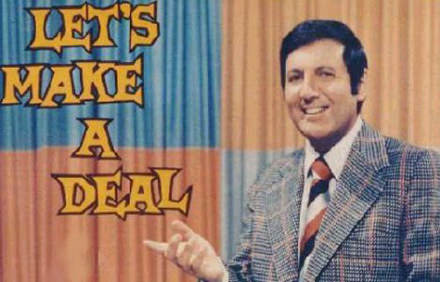 It's been widely reported that Sen. Mary Landrieu got a nine-figure handout for her state in order to secure her vote on a procedural motion for health care reform. But Landrieu's deal isn't the only one. According to The Hill, the side deals are stacking up across Capitol Hill:
Before Rep. Joseph Cao (La.) cast the lone Republican vote for the healthcare bill in the House, he secured assurances from President Barack Obama to work on Medicaid funding, loan forgiveness and issues related to two of his local hospitals.

House Transportation and Infrastructure Committee Chairman Jim Oberstar (D-Minn.) also reportedly promised a visit to Cao's hurricane-ravaged district.

…Other lawmakers won carve-outs for their state healthcare systems.

Rep. Mazie Hirono (D-Hawaii) got her state's existing health program exempted by what the Honolulu Advertiser called the "Hirono Amendment." As a result, the reform measures will be a non-event for many people in Hawaii.

…Lawmakers from Massachusetts ensured that their state's universal coverage program, the Health Insurance Connector, could continue operating independently. The program was a model for the "exchanges" in the Democrats' national bill, but some drafts of the healthcare bill would have left the program's future in question or might have weakened its ability to negotiate with insurers. Massachusetts officials say the program is working well and should be left alone.
No doubt this is just the beginning, and we won't hear about every deal made. Given the determination of Democratic reformers to pass this bill, no matter what the cost—Sen. Chuck Schumer told the A.P. that "we're not going to not pass a bill"—anyone standing even near the fence on this one knows their vote is worth a lot, and is going to bargain accordingly.