Weekend Fun Link: Here Comes the Jug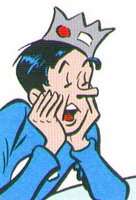 If you haven't read I'm Learning To Share's history of Jughead's hat — and especially if you are searching for a story that links together juvenile delinquency, automotive work, Hollywood tough priests, the decline of cross-hatching and Jeff Goldblum's barely remembered portrayal of "Freak #1" — you should go there right away and read the whole thing.
For my money, Mr. Lodge is the true hero of the Archie universe. But the mechanism of turning inverted fedoras into safety beanies recalls what a saving and reusing society the United States once was. I believe the last thread of that couture-of-scarcity was clipped when cutoff shorts stopped having a minor bit of cheapskate élan. You may remember more recent examples of clothing détournement, and in any event, those days are back again.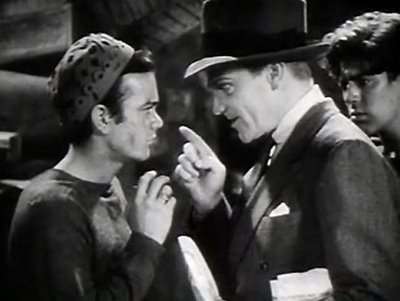 Clothes-inversion may rank up there with classical piano and killing people among the small number of markets where the Union of Soviet Socialist Republics outperformed the United States. Once you get through with Jughead, spend some time with the Mr. Svenson of the Reason universe, Charles Paul Freund, whose great essay "In Praise of Vulgarity" fits the story of the Stilyagi, Soviet zoot suiters of the 1950s, into the larger history of low culture as a form of neverending protest against The Man.
And though I refuse to believe there is not a Betty and Veronica Tijuana bible out there somewhere, this is the closest thing I've found.