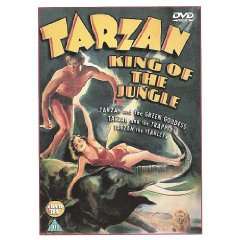 Haven't seen enough of impeached, disgraced, former Illinois Gov. Rod Blagojevich on the boob tube? Well, you might be in luck then:
Former Gov. Rod Blagojevich is in talks to star in I'm a Celebrity…Get Me Out of Here, a survival-style reality show set to air June 1 on NBC, sources said.

His attorney, Sheldon Sorosky, told a federal judge Tuesday that Blagojevich soon would be making a request to loosen the travel restrictions placed on him. Such a move would allow the disgraced ex-governor to travel to Costa Rica for the program's filming this summer.

The network describes the show as Swiss Family Robinson-type competition in which 10 celebrities are dropped in the heart of the jungle "to face fun and comedic challenges designed to test their survival skills." American viewers decide which celebrities stay or go, in addition to selecting the challenges used to earn food, supplies and luxury items.

The last remaining star is crowned king or queen of the jungle. The show will have a four-week run, according to NBC.
The show, which originally aired in the U.S. for one season in 2003, has been a big success in the U.K. Contestants for the British version, including George Altman (née Takei) and eventual winner (and former Eastender!) Joe Swash, had met the challenge in Australia.
If Blagojevich does make it on the show, be sure to look forward to "best of" clips like the one below:
Reason Columnist Steve Chapman said impeachment was exactly was Blagojevich deserved and marks the former governor as one who "sees the electorate as a vast mirror reflecting his glory back on himself."  
High Five: Pink Slips Are The New Black