From Vice, a post-apocalyptic photoessay of public schools left abandoned in Detroit.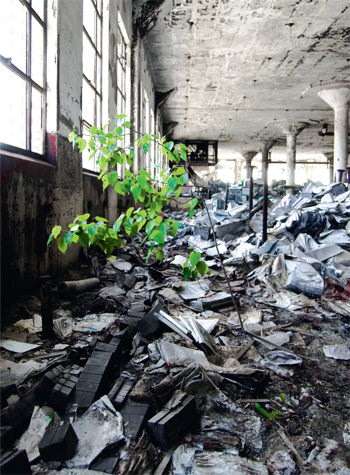 The above image is captioned: A box elder tree grows from a soil made of ash and pulp from science textbooks in the Detroit Public Schools' Roosevelt Warehouse. A man's body was discovered in a frozen lift shaft here. It is assumed he had been there for some months as his face had decomposed.
More Detroit gothic here. More on the failure of the Detroit public education system here. More money for the city's schools here.