Friday Funnies
Obama's auto bailout task force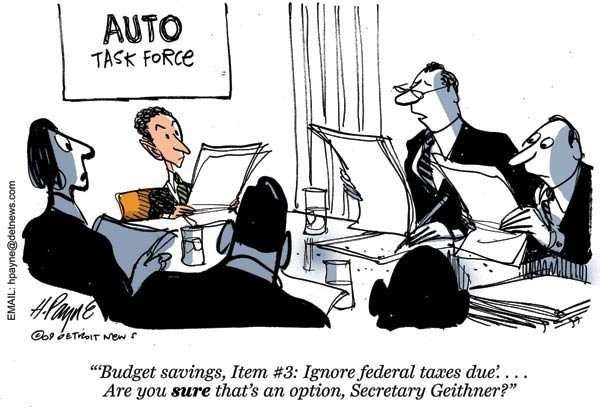 Most Read
"I chose to be that guy who didn't issue the apology," says Daniel Elder. "Things went from there and it wasn't good."
And as many as 75 percent of middle income households face a tax increase under Biden's plan, even though the highest-earning households will pay the vast majority of the costs.
Our coverage of biohackers working on a DIY vaccine last year was solid reporting on an important subject. If YouTube insists on banning journalism like this, what's next?
The Campaign for Tobacco-Free Kids railed against cops for enforcing the same kind of anti-vaping rule they help pass.