"Blagojevich has put pay-to-play on the agenda"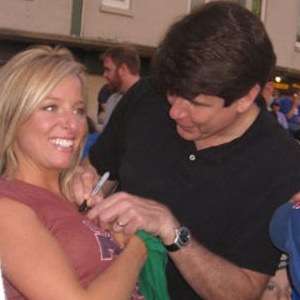 The Wall Street Journal reports that campaign finance reform advocates are busily making the most of the Rod Blagojevich scandal:
Good-government advocates have stepped up their calls for states and the federal government to crack down on money in politics, particularly so-called pay-to-play practices in which businesses give favors or gifts to politicians in the hope of getting some benefit in return. State legislatures across the U.S. are considering laws curbing campaign contributions, efforts that civil-liberties proponents say could threaten free speech.

[…]

"Blagojevich has put pay-to-play on the agenda" nationwide, says Craig Holman, a lobbyist for Public Citizen, a Washington nonprofit that advocates for campaign spending limits. Mr. Holman says he has received requests in the last two weeks to work on possible play-to-play legislation in Georgia, Montana and Pennsylvania.
Back in October, former Federal Election Commission chief Brad Smith spoke with Reason.tv about how campaign finance laws pervert politics and punish political speech. Click below to watch.