Putting the F-Word on Trial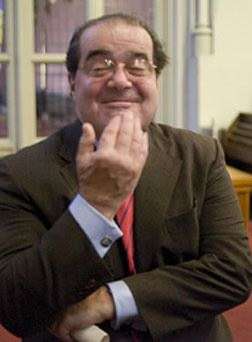 Adam Liptak had an amusing article in The New York Times this weekend setting the stage for tomorrow's Supreme Court oral arguments in Federal Communications Commission v. Fox Television Stations. At issue in the case is whether the accidental live broadcast of such unspeakable words as fuck and shit violates federal indecency laws prohibiting material that "depicts or describes sexual or excretory activities or organs." Here's Liptak:
Thus, when the pop star Bono emphasized his glee at receiving a Golden Globe award in 2003 by saying his victory was "really, really"—insert a form of the word here—"brilliant," the commission contended there was a sexual element. So too when Cher, on another awards show, used the word to propose something that ought to be done to her critics.

And there was sex in the air, the commission said, when Nicole Richie, at a third awards show, veered from these scripted comments: "Have you ever tried to get cow manure out of a Prada purse? It's not so freaking simple." Ms. Richie did not say "manure," and she did not say "freaking."

Bono, Cher and Ms. Richie all made sexual references, and all were indecent, the commission says. "It hardly seems debatable," the commission wrote in 2006, "that the word's power to 'intensify' and offend derives from its implicit sexual meaning" as "one of the most vulgar, graphic and explicit words for sexual activity in the English language."
Sadly, as Liptak notes, the Court rejected C-Span's request for immediate access to the audiofile of the arguments. This means we'll have to wait until sometime next year for the chance of hearing one or more of the justices curse.