Live Tonight: reason's Staff Liveblogs the Final Debate of '08!
Come back to Hit & Run tonight as reason's team—including Editor in Chief Matt Welch, Senior Editor Radley Balko, Associate Editor David Weigel, and Associate Editor Katherine Mangu-Ward—liveblog the final rhetorical tete-a-tete between John McCain and Barack Obama. You won't have to refresh the blog. Commentary will appear in real time through the livechat application provided by CoverItLive.com.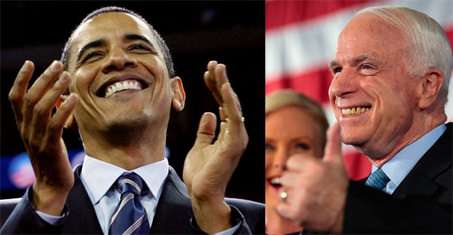 Will McCain find a way to slip the word "Ayers" into every answer? Will Obama become so mellow that he slumps over mid-sentence? Will Bob Barr shatter the wall at Hofstra's forum shouting "Oh, yeaaaaaah"? Tune in tonight. The fun starts at 9 p.m. east coast time.