Oh, Ziggy, Will You Ever Win?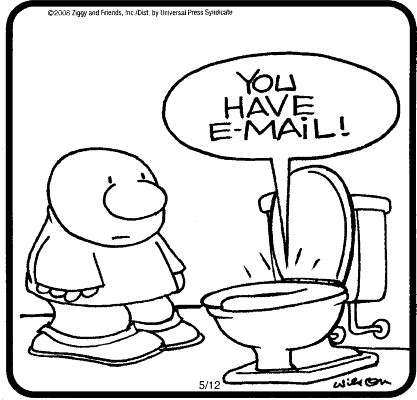 Can anybody figure this out?
Writes the Comics Curmudgeon: "AOL-themed joke from 1998 + talking feces = desperate, desperate cry for help."
I tend to agree, but I'm not sure why.
Update: The Onion, of course, publishes Ziggy in Spanish, which makes it at least 15 percent funnier. Though I'm not sure why of that, either.