Attn, DC Reasonoids: Happy Hour, Friday, January 11, 6.30PM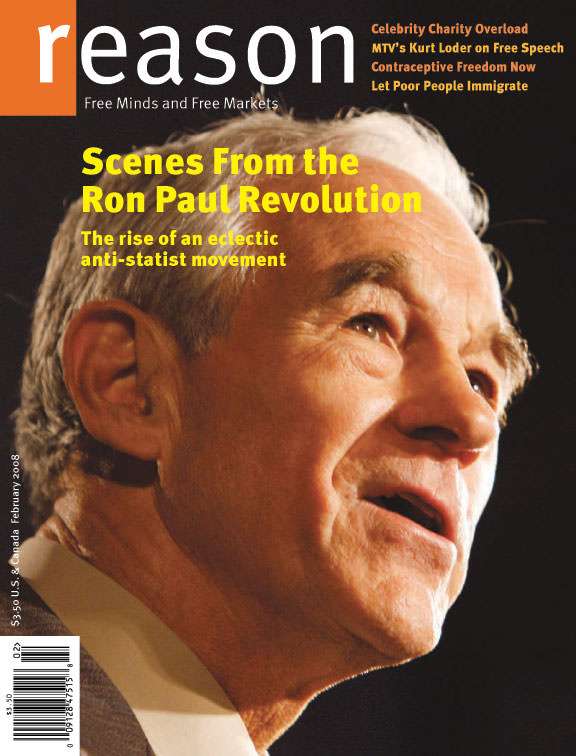 On Friday, January 11, starting at 6.30PM at The Big Hunt, the staff of reason is hosting a happy hour featuring drink and food specials. Things we'll be celebrating:
* The publication of our February issue, featuring Senior Editor Brian Doherty's cover story on "the Ron Paul Revolution," an interview with MTV's Kurt Loder on Internet freedom, Steve Earle's overly didactic ditties, the curse of legacy preferences in college admissions, the war on fornication, and much, much more.
* The full-time presence in the DC of Matt Welch, who will take over the print edition of reason with the April 2008 issue as Nick Gillespie takes over the reason.com and reason.tv sites.
* Senior Editor Kerry Howley's recent cover story about Mike Huckabee in Politics (formerly Campaigns & Elections) and her recent op-ed on Hillary Clinton in The New York Times.
* The presence of very special guest star Michael Shermer, editor of The Skeptic, columnist for Scientific American, and author of the brand-new book, The Mind of the Market: Compassionate Apes, Competitive Humans, and Other Tales from Evolutionary Economics.
So come on out on Friday and see if The Washington Post's recent description of reason's happy hours as "every Libertarian-as-Bacchus fantasy you've entertained" is more truthful than Janet Cooke's Pulitzer Prize-winning expose of "Jimmy's World."
reason happy hour

Friday, January 11

The Big Hunt

1345 Connecticut Avenue NW

Washington, DC

6.30PM-whenever the fun stops