At reason.tv: Gillespie vs. O'Reilly
Watch reason's Nick Gillespie faceoff with Bill O'Reilly over Ron Paul's bid for the White House.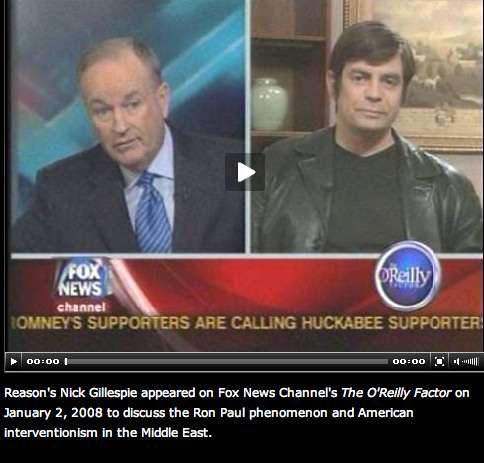 Most Read
"I chose to be that guy who didn't issue the apology," says Daniel Elder. "Things went from there and it wasn't good."
And as many as 75 percent of middle income households face a tax increase under Biden's plan, even though the highest-earning households will pay the vast majority of the costs.
Wayne Nutt worked as an engineer for decades. But because he's not licensed, North Carolina's engineering board says that he can't share his expertise in public.
Our coverage of biohackers working on a DIY vaccine last year was solid reporting on an important subject. If YouTube insists on banning journalism like this, what's next?