Now Playing at Reason.tv: Ron Bailey in Guatemala, Talking Biotech Crop Blues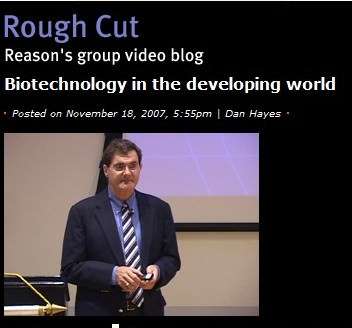 In October, reason's science correspondent Ronald Bailey gave a couple of talks at Francisco Marroquin University in Guatemala. The topic was how crop biotechnology can spark a new Green Revolution which will help feed hungry people in developing countries.
Click the image above to see one of Bailey's lectures plus an interview with the man himself.