In Ur Office, Reading Ur Reezin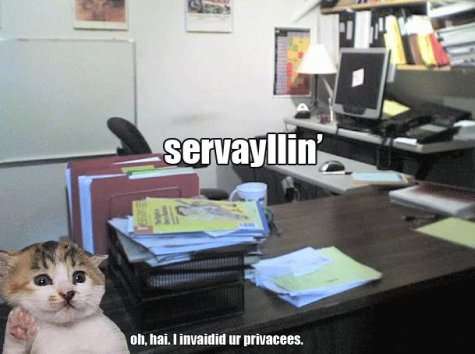 Boing Boing reports that bored interns over at the Electronic Frontier Foundation (EFF) snuck into the office of EFF Privacy Lawyer Kevin Bankston and let loose some lolcats. It's not clear whether said cats dipped into Bankston's copy of the September reason.
Hat Tip: Gunnar Hellekson.